ProjectorManager
ProjectorManager allows to control any PJLink® enabled video projector or display that are connected to your network.
This app allows to

Turn on and off projectors
Shut image
Mute audio
Switch input sources
Get projector status and infos (lamp status, fan errors, temperature error, etc.)
PJLink® is a unified standard for operating and controlling data projectors and has been edited by the Japan Business Machine and Information System Industries Association (JBMIA). Click here for a list of all compatible products
Known issues: Some projectors accept PJLink® but give strange answers. We are experiencing some troubles with the NEC NP-U250X. We will release an update as soon as we can bypass this kind of problems. In the mean time, if you also have a strange behavior with another brand, please click the above link and drop us a line. Thank you!
Screenshots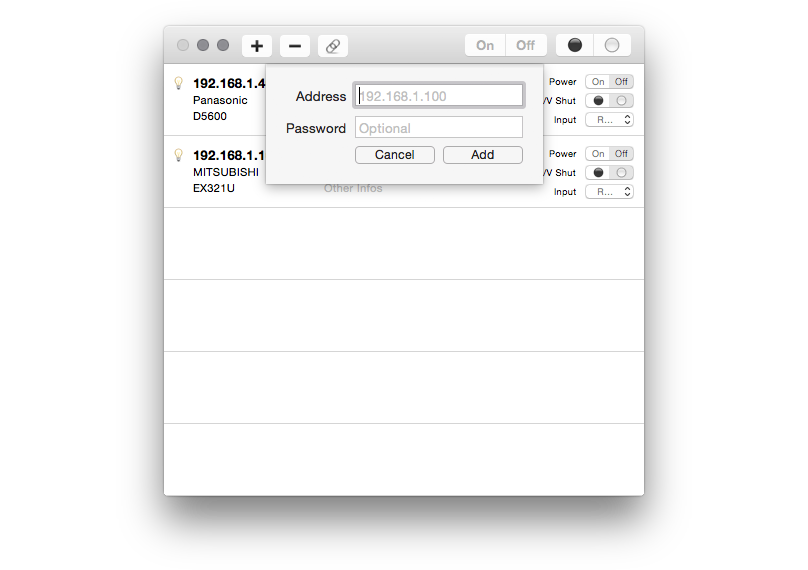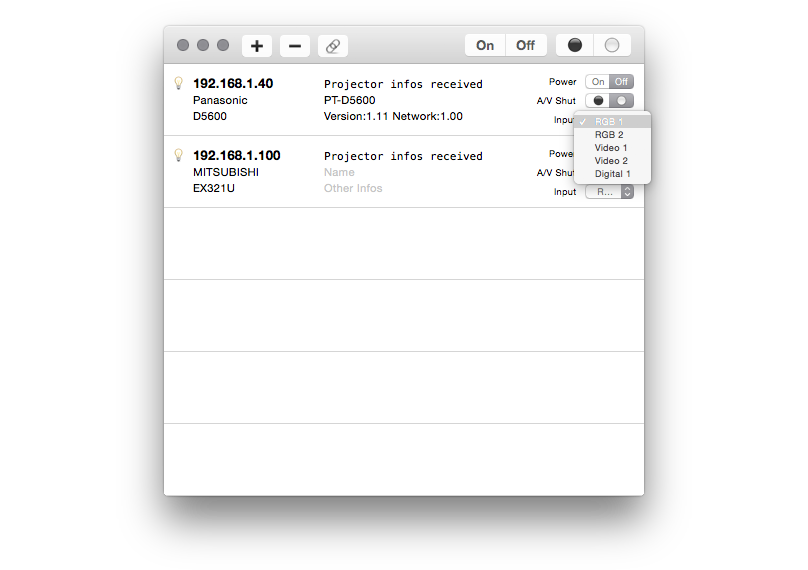 Release Notes
Version 1.5
Added keyboard shortcuts
Added AppleScript/Javascript support
Minor modifications
Version 1.0