Time is running and volatile. We would all like to extend it, slow it down, or explode it. We would like to have more of it. Horloge Tactile is an abstraction of time becoming palpable to the touch. A screen displays a cloud of points moving like ants, but when the screen is touched, the points gather and resolve around the finger forming a clock and reminding us of the time continuing its inexorable way.
When the touch is released, the points resume their random paths.
Project prototyped during a workshop at écal with Andreas Gysin.
Images conrtesy of Olga Cafiero & mudac

Video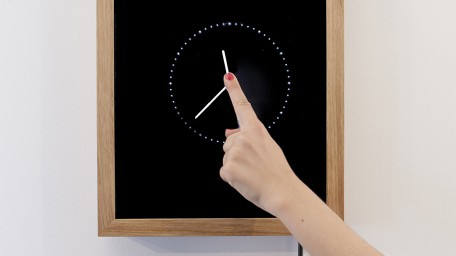 Images